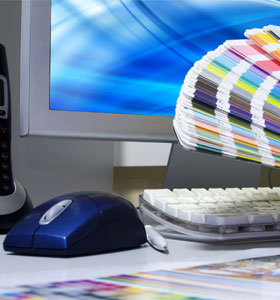 About Dave Morris Design
Dave Morris Design has offered graphic design solutions in Cornwall for the past 20 years. His knowledge and experience gives his clients a competitive edge in their already competitive industries while at the same time producing cost-effective solutions for a wide variety of print based graphics projects. These range from corporate identites for local businesses to stylish brochures for international fashion houses.
All clients of Dave Morris Design, however large or small, can expect a professional, efficient and, above all, friendly service at each stage of the creative process, from initial concepts to final proof-checking.
It's the ideas that make companies what they are. Dave Morris Design would like to help you solve problems for your consumers which in turn will increase your sales. Remember, it's great ideas that make a great product.
Production methods and pre-press technologies have progressed enormously in the last 20 years, but the principles of good design remain unchanged.